Hi folks!
I'd like to give you and my other loyal customers a chance to acquire this one-of-a-kind, "Lifetime Showpiece" Aldrine Guerrero Premium Select Ukulele. This truly is an unparalleled uke in beauty and tone.
It took me over a month to secure this exquisite Koa Body, Tenor ukulele. I can only hold it for you, my regular customers for a couple of weeks before I make it available to the walk-in and eBay customers.
We're offering this ukulele for $3611.00. I'll personally include a FREE $120.00 bag and a FREE Extended Warranty.
If you're interested, come into the store. Or, I'd be happy to make a make a house call (I will check my temperature, wear gloves and respect all social distancing etiquette.)
Sincerely,
Shirley and Crew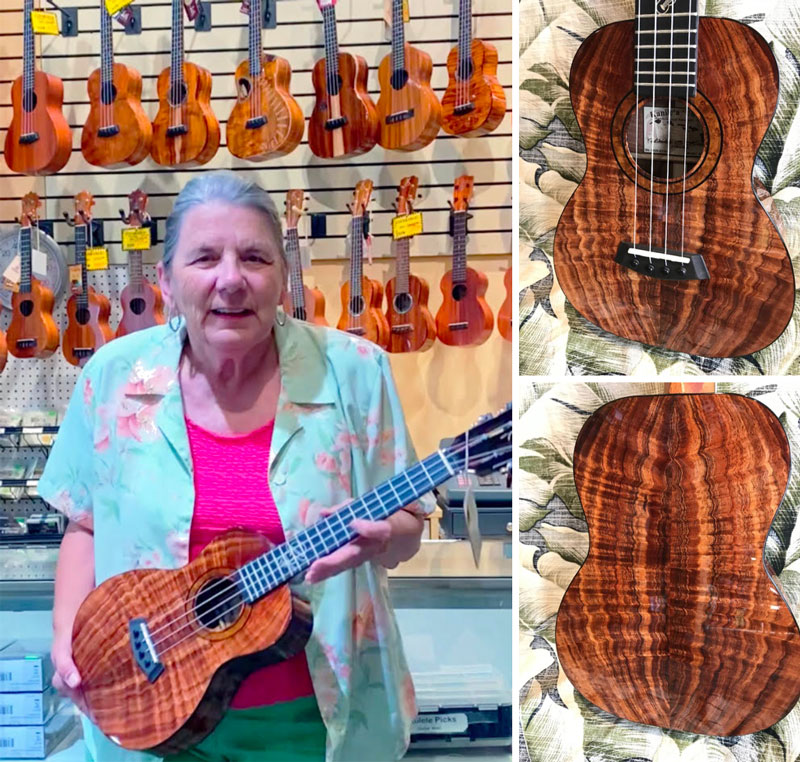 We're Open…come and see us!
Hours: 10AM to 5PM Monday-Saturday, 12PM to 5PM Sundays