Hi folks!
I'd like to give you and my other loyal customers a chance to acquire this one-of-a-kind, "Lifetime Showpiece" Aldrine Guerrero Premium Select Ukulele. This truly is an unparalleled uke in beauty and tone.
It took me over a month to secure this exquisite Koa Body, Tenor ukulele. I can only hold it for you, my regular customers for a couple of weeks before I make it available to the walk-in and eBay customers.
We're offering this ukulele for $3611.00. I'll personally include a FREE $120.00 bag and a FREE Extended Warranty.
If you're interested, come into the store. Or, I'd be happy to make a make a house call (I will check my temperature, wear gloves and respect all social distancing etiquette.)
Sincerely,
Shirley and Crew
PS. Check out Aldrine playing one of his signature models on the official Kanilea site:
Kanile`a Artist: ALDRINE GUERRERO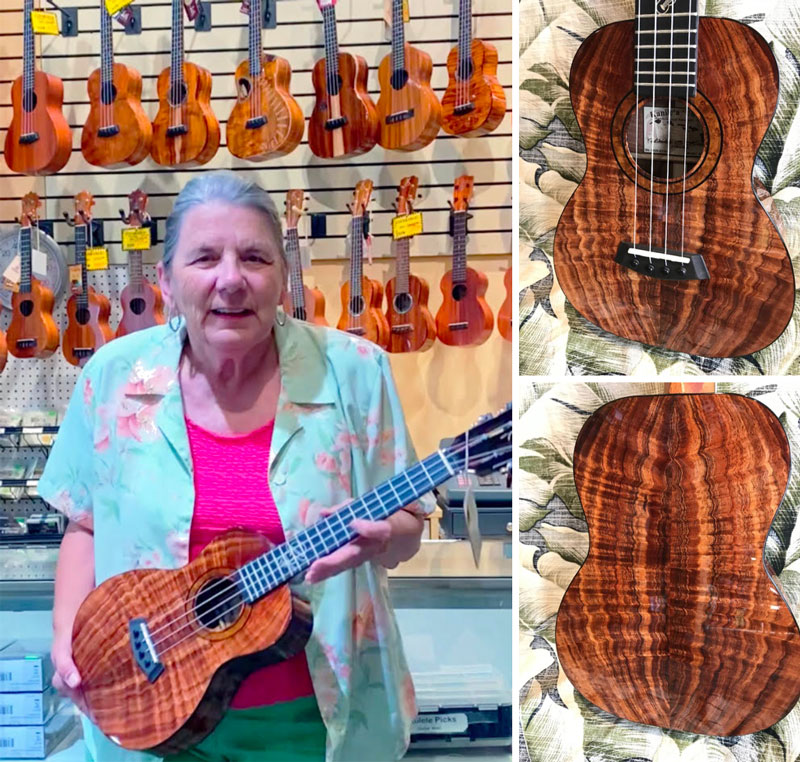 We're Open…come and see us!
Hours: 10AM to 5PM Monday-Saturday, 12PM to 5PM Sundays